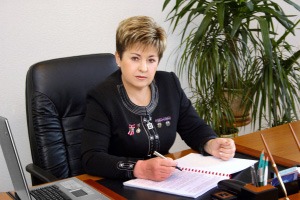 The profession of the teacher is the noblest of all others, and the teacher himself is the decisive creative force of any social process, as it is he who forms the person.
Now the system of pedagogical education has the task to meet the need of society for professionals who combine high professional training, ideological maturity, skills of organizational and management activity.
Such teachers for the general, preschool and extracurricular educational establishments are prepared by the Kharkov Humanitarian-Pedagogical Academy. During the years of its existence the educational institution has gone through a difficult way of becoming from a vocational pedagogical school to a higher educational institution of the third level of accreditation. During the practical activity of the teaching staff more than 50 thousand specialists have been trained, who successfully work in educational establishments of different types of Kharkiv region, in other regions of Ukraine and abroad.
The Academy has created all the necessary conditions for quality study, comfortable living and relaxation of students.
The educational institution is fully staffed with scientific and pedagogical staff capable of fulfilling the tasks of improving the professional training of specialists for the education system in the context of the Bologna Process.
The leading idea of the educational activity of the Academy is the combination of traditional and new progressive modern approaches, the use of developmental factors of the science itself, links with preschool educational institutions, with secondary schools and higher education institutions of different levels of accreditation.
We understand that the student's personality perceives the learning process not only by the mind, but also undergoes it, so the development of abilities, feelings, outlook, ability to communicate and self-organize, to lead a healthy lifestyle are priority areas of pedagogical work of each employee of the academy.
The emblem of our institution is an open book, a source of wisdom and spirituality. We are ready to help read it to anyone who wants it.
Welcome to our educational institution, one of the oldest educational institutions in Ukraine!